DONATIONS
During this pause in the Soul Gardening Ministry, some of you have understandably discontinued your regular donations or have been concerned that mail was getting lost. You are not missing any! We long paused the publishing of seasonal issues so as to turn our focus to the anniversary book. Now that it is formally underway with a major publisher and the book will be available for purchase, we are able to resume the circulation of the little paper journals that you so love. As we move forwards with crafting and printing up new issues, we welcome any donation, large or small, that you feel inspired to give. Thank you!
---
To DONATE:
PayPal | Check | Money Order |
Checks/money orders can be made out to: Soul Gardening Journal and sent to:
Soul Gardening
PO Box 3172
Portland, OR 97208
We have a PayPal button on the sidebar: Click on it to choose the amount you wish to donate. Our Paypal handle is: soulgardeningjournal@gmail.com
All international payments, including Canadian, must be sent in the form of cash or through Paypal.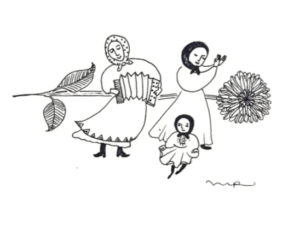 We are a tax deductible, non-profit organization. If you would like a receipt for your donation, please indicate that in your gift!
God bless you for your potential generosity!
---